The NGO "Brotherhood of Ukrainian Beekeepers" initiates and Charitable organization "Charitable foundation "Help on Bee Wings" implements the "Help on Bee Wings" Program, designed to support and help Ukrainian beekeepers during the war.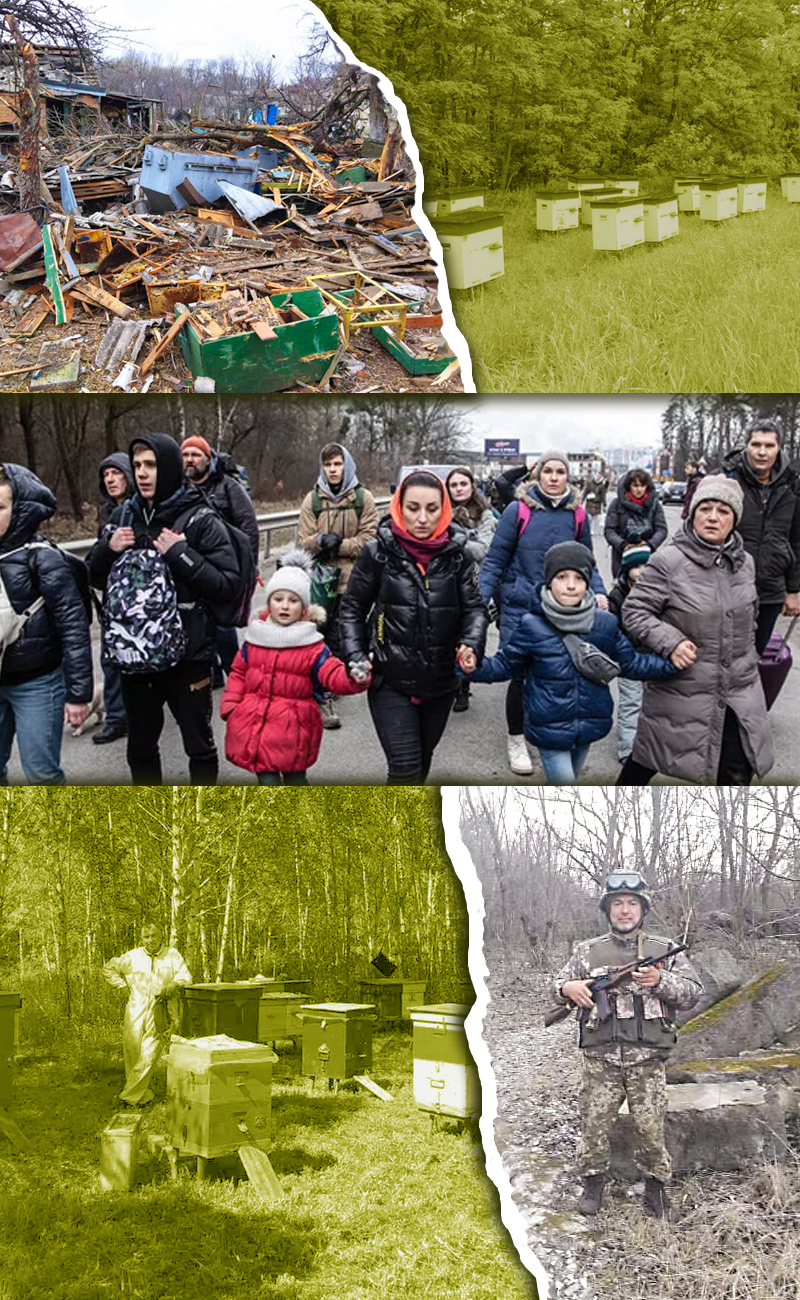 The "Help on Bee Wings" Program was developed by All-Ukrainian Nongovernmental Organization Brotherhood of Ukrainian Beekeepers in 2015, when soldiers returned from the battlefields of the partially occupied Luhansk and Donetsk regions of Ukraine. Young and active patriots devoted themselves to the struggle for freedom and liberty of their state. Brave and desperate, they dreamed of one thing in a battle – to return alive! They returned alive. Fate and prayers protected soldiers from the darkness. But the war crippled many of them, leaving them with memories and horrors and physical ailments. They went through the horrors of war, inhuman pain in hospitals, heartache and hopelessness!
Then in the war, they dreamed of surviving, in the hospital they dreamed of surviving, and in a peaceful life they must dream of LIVING! They must pass the last test – to believe in their place in life, believe that the main thing is to LIVE!
And we realize this dream of veterans with disabilities - the dream of LIVING! We open the world of nature to our Heroes, harmony and health – the world of bees! We give a person who yesterday was teetering on the brink between life and death the opportunity to assert themselves in a new profession, grow, achieve professional skills and results, seek to earn money from the results of their own work.
We invite our wards of veterans with limited abilities to our social family of beekeepers for communication and for real work in individual apiaries, created at the expense of donors with the provision of professional support from beekeepers who are members of our organization.
Rehabilitation by work is something that revives the spirit, gives strength to overcome bad thoughts, gives the opportunity to feel financial and spiritual freedom! It's not easy. Like any work, the work of a beekeeper has its own features and complexities. But are we looking for easy ways? No! We are following the path of ensuring the faith of our veteran - in ourselves, in the people who support the Program at their own expense, in their own time! And all this is done comprehensively – the veteran socially adapts to the community of beekeepers, gets a profession and the opportunity to start a small business, as a bonus, he is getting better when works with bees in the apiary.
Our slogan in the public organization "LET'S LEARN UNITY FROM BEES!" Therefore, our strength and our future is in unity. And if the ranks of beekeepers are replenished with bright people who protected us from the enemy and returned to us, now it is our turn, our attention should give the veteran the strength to LIVE!
TERRIBLE MORNING of 24 February 2022, new challenges of war, military aggression of the russian federation in our peaceful Ukrainian lands was unleashed – the enemy is destroying the fate of Ukrainians, burns cities and villages!
At this difficult time for the whole of Ukraine, we have extended the "Help on Bee Wings" Program.
And now our focus, in addition to working with veterans on priority sites, is to help the Ukrainian beekeeper and his family.
We, as a beekeeping organization, have to help the beekeepers of our organization:
But we cannot do it alone. Assistance is provided with the funds from philanthropists. And the funds are needed for direct targeted assistance. We call for the cooperation of our fellow beekeepers from all over the world, our sympathizers and just all people of good will: "Friends, let's unite our organizational, financial, intellectual efforts to help Ukrainian beekeepers in the hours of hardship of military trials!"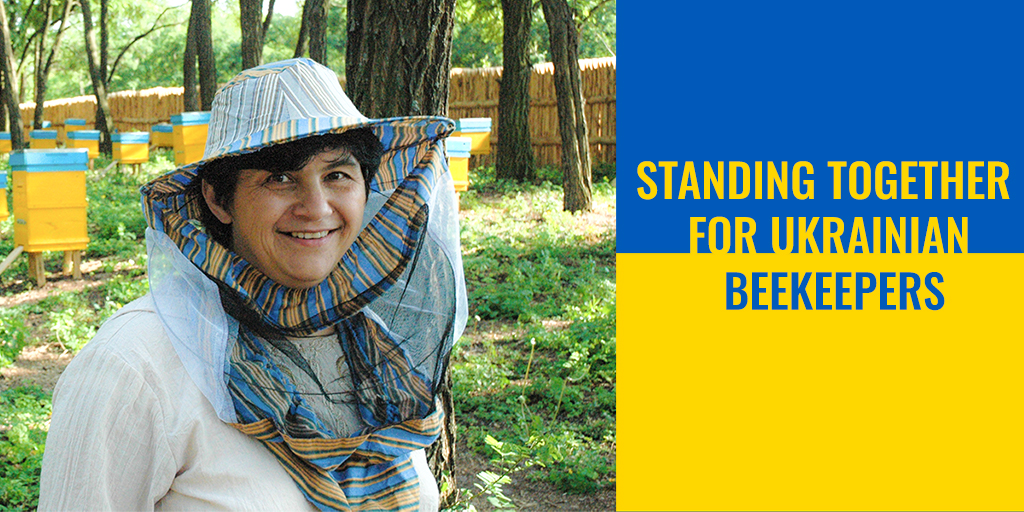 Thank you for your support. The night vision device was received just in time! Now it makes our work at night much easier.
Our work is always focused on a positive result. It is our and our colleagues' experience, professionalism, responsibility that ensure the efficiency of finding the right solutions.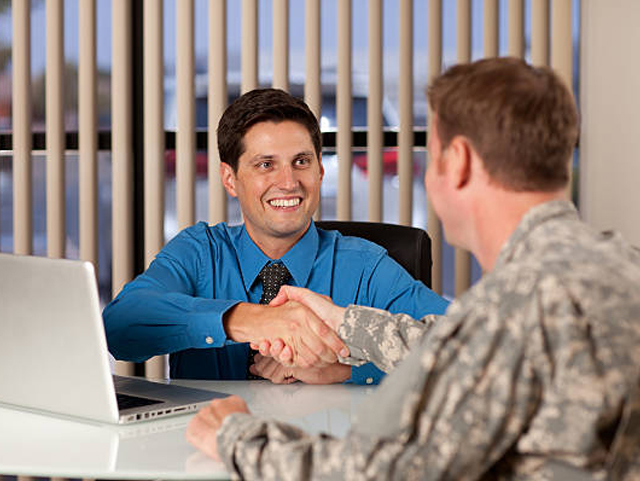 In peacetime, each of them cared for bees and was engaged in important projects (managed companies, improved beekeeping legislation, helped the needy, etc.). Now they all changed hive tools for weapons, and peaceful life for military hell, left apiaries and defend their land.